Shudde Bros. Hat Company Repair Tickets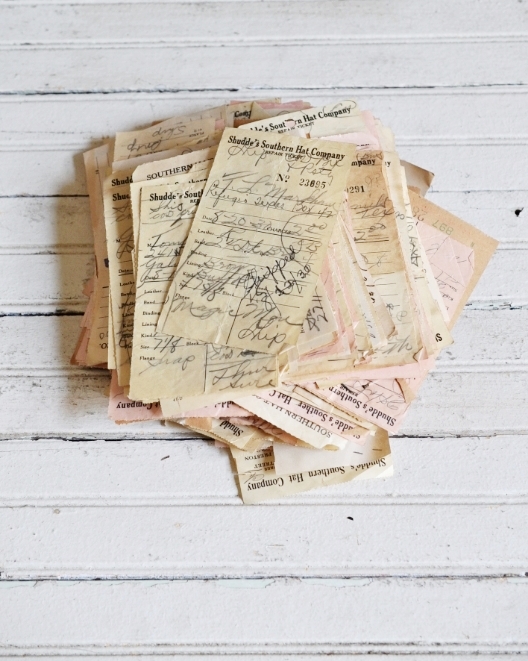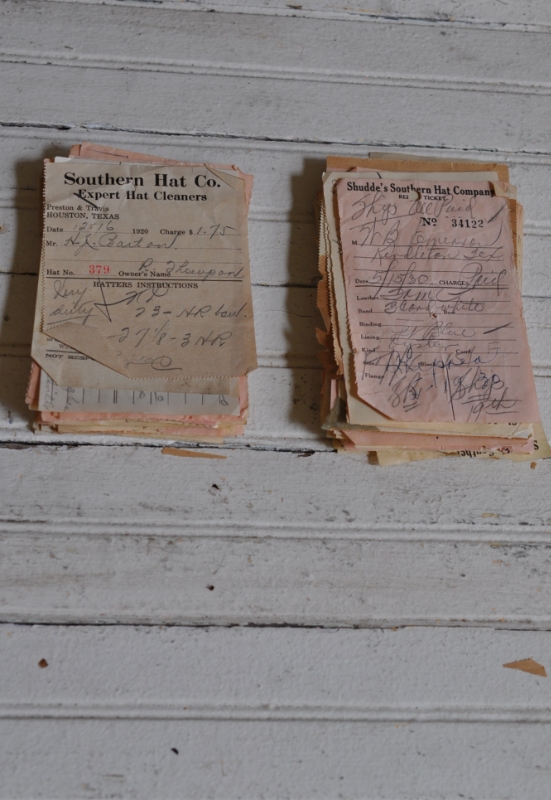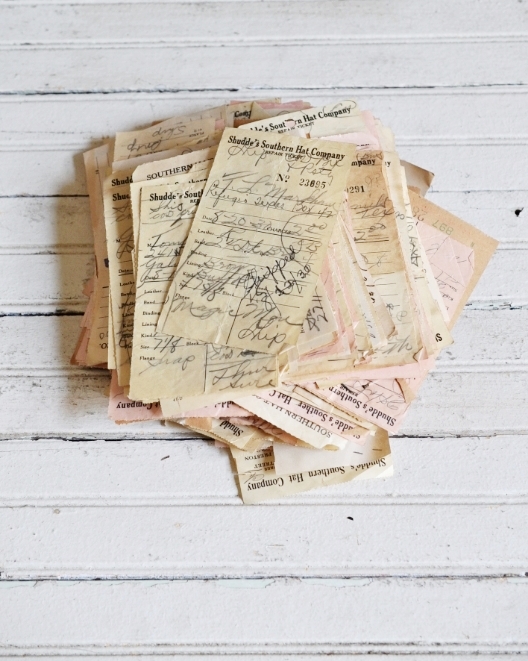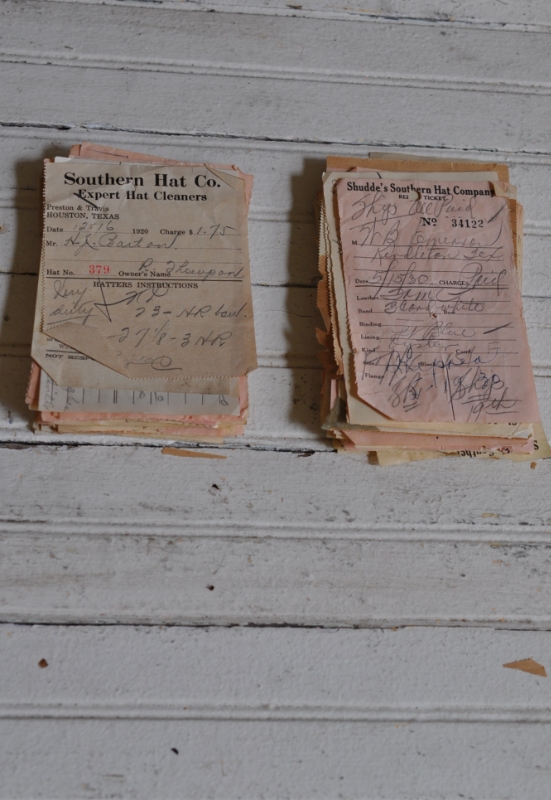 Shudde Bros. Hat Company Repair Tickets
Set of vintage hat repair tickets from Schudde's Southern Hat Company. Dated around 1931. Dimensions of tickets: 3.5 in x 7.5 in, approx. Each ticket includes handwritten notes, stamps, and are 100% unique.
This listing is for one set and includes 15 tickets. Four total sets available.
About Shudde Bros. Hats:
The Shudde family moved to Houston in 1901 from Carmine, Texas. Al Shudde founded the store as a teenager in 1907. Their opening location was in downtown Houston. Eventually, Al's brothers joined the business. In 1914, the brothers built a factory building next door to the original Shudde homestead on Trinity. Hatters and the adjacent factory operated in Houston for 100 years to the day.